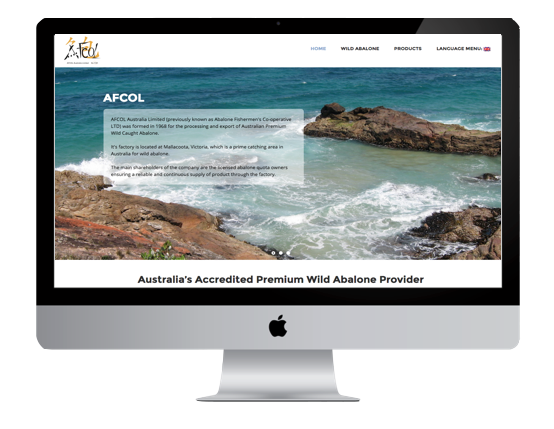 Australian based company which sells abalone.
Challenges
Translating all the language from English into Japanese and Mandarin, due to the high demand of the product.
The company needed an online presence to showcase their product, along with informative content.
Solution
Translated website and is now available in English, Japanese and Mandarin.
A redesign of the website, along with it now being compatible with mobile devices.
Results
The company now has a growing user base from China and Japan, and since the release of the website, sales have increased.