Brand's Essence of Chicken and Cerebos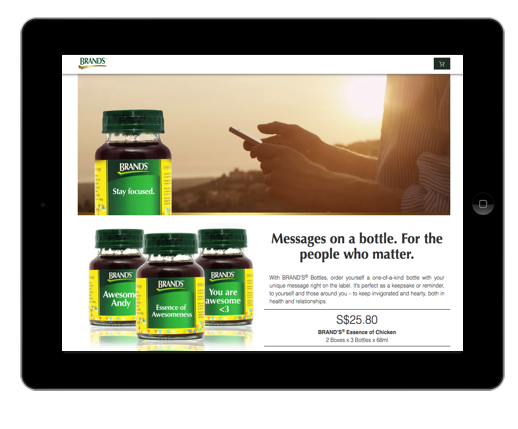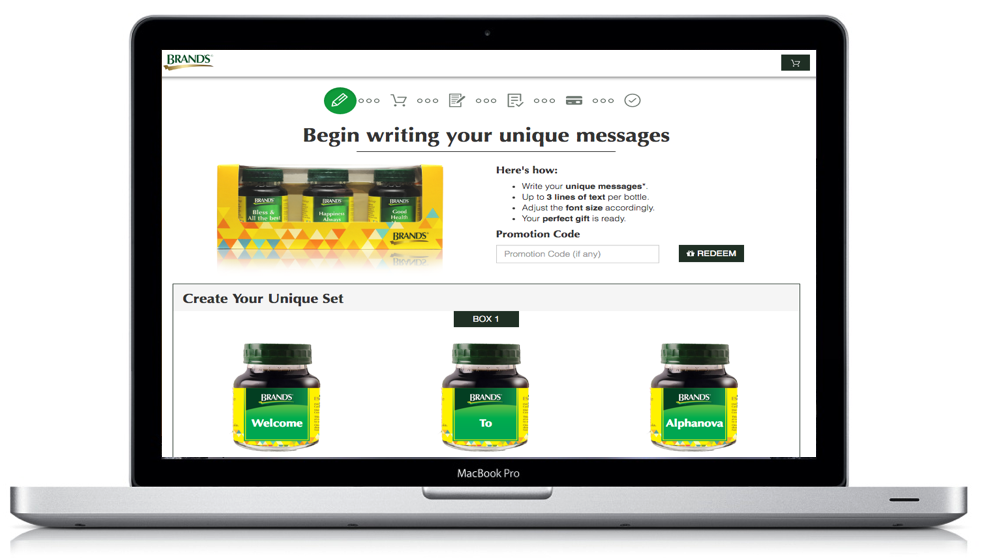 This Fast Moving Consumer Goods (FMCG) Company is a leading name in the health supplements, food and coffee sectors across the Asia-Pacific region.
With the corporate headquarters in Singapore, the Company offers a variety of products for its consumers in Asia and Australasia, marketed under established brand names. Its flagship product is the category leader.
Challenges
To stay ahead on its market. This Company needs to be innovative in order to cope with an strong competition.
Personalization was selected as one of the key focus. However, this project couldn't progress for over a year as the company was unable to find a suitable vendor to provide a solution.
Solution
Enabling personalization campaigns that allows consumers to design it own product labels, or to send selection of products in a self designed gift box.
Alphanova developed a customized E-Commerce Platform including personalization and in-house management of orders and fulfilment.
The solution also  includes a payment gateway with PayPal.
Alphanova's Digital Marketing team provided product package designs, banner designs, campaign write-ups and video productions for the FMCG company's personalization campaign.
Results
The E-commerce platform now features a personalization module, allowing customers to customize the labels and/or gift box on desktops and mobile devices.
The site and product designs have gotten excellent positive reviews as well as the storyboards for video production.
Phase I – For End Mar 2016 Release
Phase 2 – For April 2016 Release