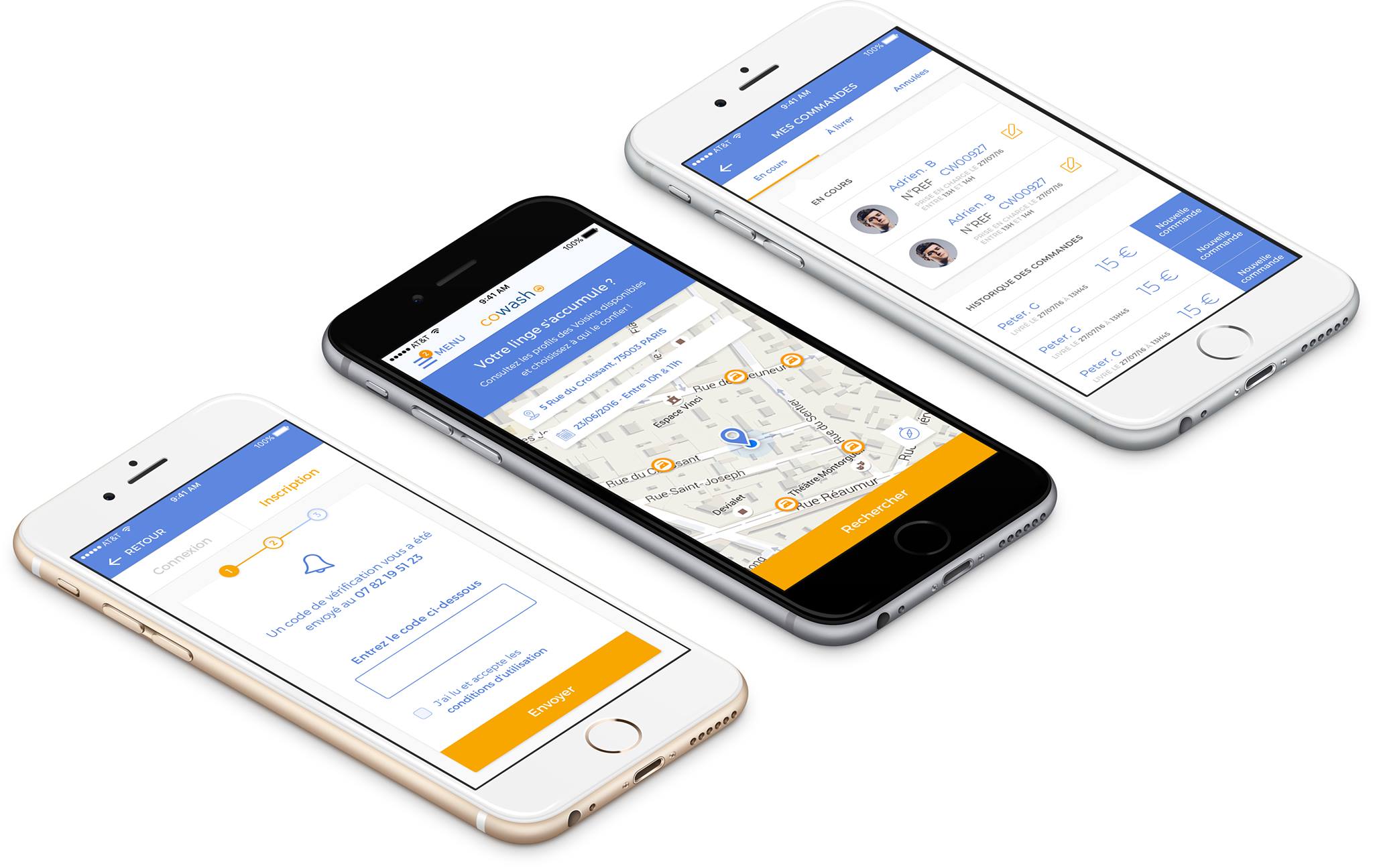 Cowash is a French-Tech start-up company that built a platform for a community to provide an UBER-type of Laundry services in France.
Users are put in touch with the "Neighbour" of their choice who travels to the user's location to pick up their laundry and provide their cleaning service. Once the laundry is all washed up and properly folded, the neighbour delivers them back to the user at their preferred time.
Challenges
The founder of Cowash had written the initial specifications of the application which is the core of Cowash's business.
In order to turn its ideas into reality, Cowash needed to develop a reliable and scalable system architecture that is able to cater to a very large community and as simple to manage as possible. The system must allow users to easily manage their data with little to no technical intervention.
Solution
After thorough analysis of the specifications, Alphanova designed and developed a scalable cloud-based environment system architecture that optimizes the access to laundry and ironing services for an individual.
The solution features a single mobile application with login to two separate interfaces, an administrator dashboard a website for neighbour registrations and a hosted back end system to actively sync and manage the overall data across all platforms.
The solution is also fully integrated with a payment gateway allowing customers to make secure payments with all major Debit and Credit Cards that fits with Cowash's sharing economy.
Results
The project has been completed within the projected timeline with the help of the client's active involvement and clear specifications
The system developed has achieved the clients goals to:
-Reduce spending costs of the usual laundry services,
-Reduce the time consumed at a laundry service provider
-Create a community between close neighbours
First results are very positive with over 1000 registrations.